This year I had big plans for the holidays.  From making a handmade tree skirt and decorating the house and tree, to making stockings and baking.  Not all my plans are coming through as time keeps slipping by.  One item I decided skip was making stockings, so instead I went by Target and found some cute ones to upgrade our old dollar tree stockings.  Once i had them in hand it was time to decorate our bookshelf…er…mantel
The grey stocking is for Alex, the red one is mine and the green one is for Wezley.  While I was at it I bought a bunch of their plastic ornaments to make a ornament swag to help spruce up our faux mantel.  It is amazing how many ball ornaments one of these ornament garlands take. Another cheap way to get lots of ornaments is to buy them on Amazon, like these 96ct Silver Splendor Shatterproof 4-Finish Christmas Ball Ornaments 1.5″ (40mm)
.
I bought 5 of the five dollar ball ornament packages in an assortment of silvers, reds and greens.  To make this garland all you will need are ball ornament, wire (I used floral wire), and clippers or scissors.
Start adding the balls on one by one mixing up the colors as you go along.  I did not cut the wire until I finished being that I was not sure how long it would be.  Once they were all on, I shook it around a bit to get them tightly scrunched together.  I then left about 6-12 inches of wire on each side.  To keep the balls in place, I took the last one on each end and twisted them in the wire securing them.
And there you go, our finished mantel with our ornament garland, target stockings, snowflake candle and wedding cork board!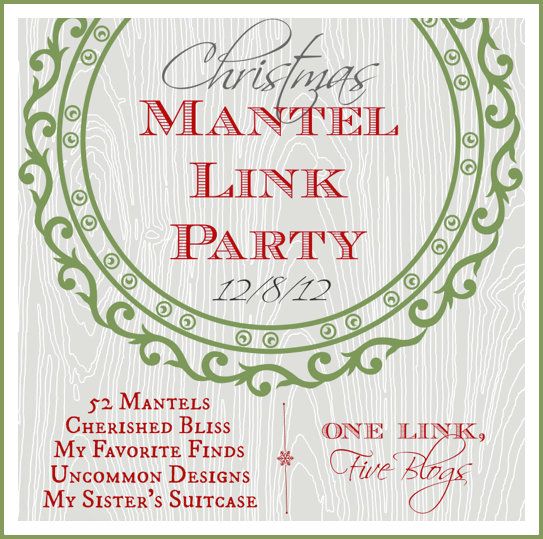 This post is also linked up at The Lettered Cottage and TenJune.